Luxury Beds and Vertical Lines
Vertical lines in interior design are often associated with a bold design empowering a room with elevation, scale and, balance. They give a depth and feeling of extended height in any room. On furniture and the wall, it teases and entertains as it extends the visual design of furniture.
Successful interior designers have delivered incredible finished projects evoking conversation when using vertical lines in all aspects of the design and custom upholstered furniture —creating a balanced environment with the element of vertical space. The impact of how space is perceived using lines expands both the room and the design. Vertical lines in a design create and fill the space, allowing for the creation of textures with shadows and light.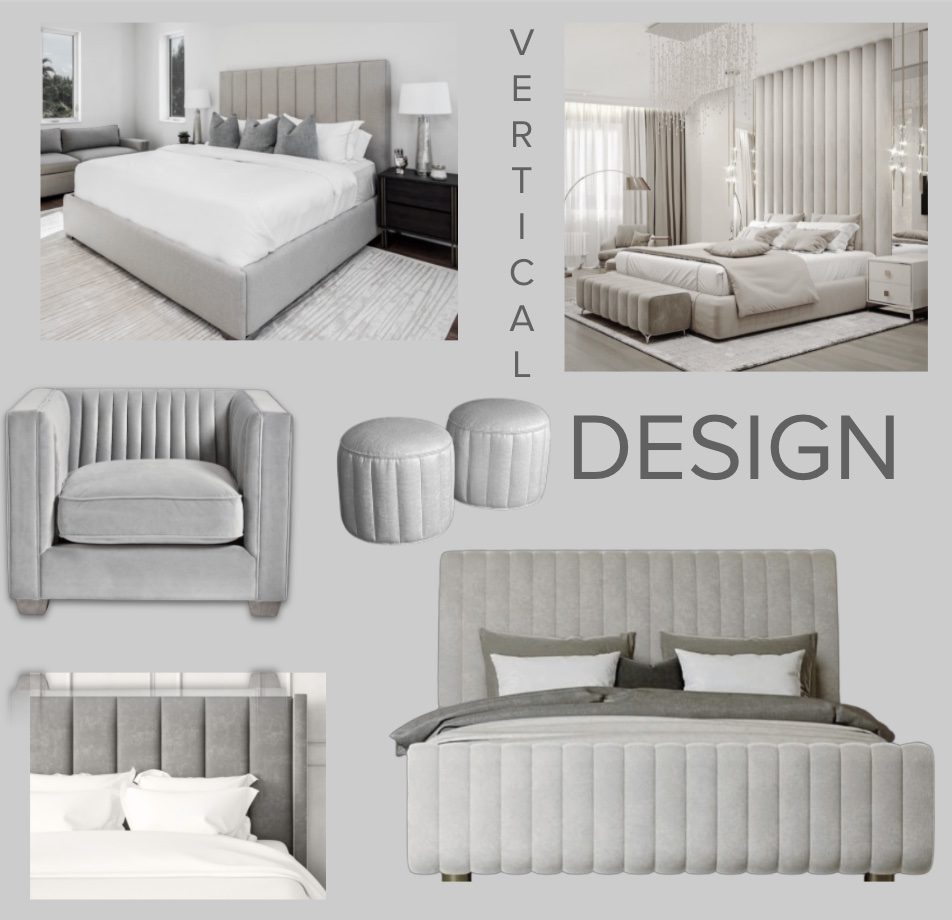 At Blend Home Furnishings, the designer is encouraged to create custom upholstered beds, custom upholstered ottomans, and custom upholstered headboards and explore vertical lines with scale and balance in all aspects of custom upholstered furniture.
Designers incorporate lines in the textiles, upholstery design, finishes, legs and, construction of custom upholstered beds, upholstered chairs and ottomans, upholstered headboards, and upholstered wallboards.