Blend Home Furnishings Featured In Florida Design Magazine
We are happy to share that the inaugural Naples edition of Florida Design Magazine is featuring one of Blend Home Furnishing's Custom-Upholstered Wall-Mounted Headboards!
It is exciting for us to be in a magazine that highlights the best of Naples, Florida's interior designers. Blend Home Furnishing's Florida Design Magazine feature is published in recognition of designer Kira Krümm's beautiful work at the luxury high-rise project at The Seasons.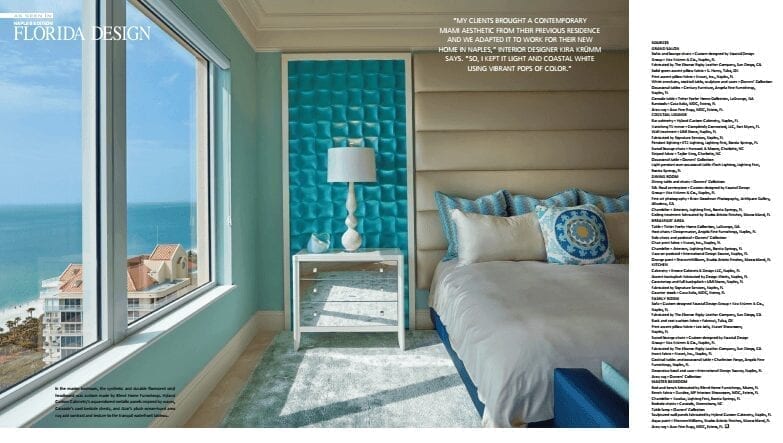 The publication highlights the best of the best in Naples interior design and we are proud to be a part of it.